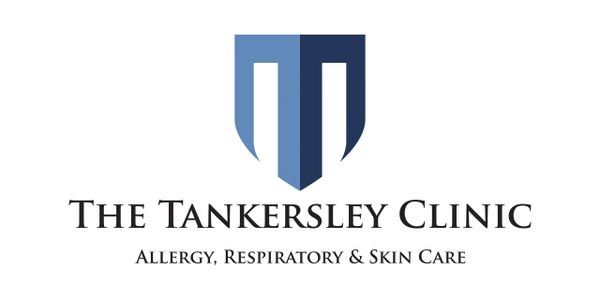 Allergy in Memphis:

We accept new patients! The Tankersley Clinic in provides allergy, respiratory and skin care for adult and pediatric patients. The Tankersley Clinic, PLLC, was founded by Dr. Mike Tankersley in Memphis in 2017. Dr. Tankersley is a fellowship-trained and board-certified Adult and Pediatric Allergist/Immunologist.
We accept all private insurance plans, TRICARE and Medicare.
Address: 1458 West Poplar Avenue, Suite 205, Collierville, TN 38017-0631 (inside the Baptist Hospital Collierville Physician Office Building above Campbell Clinic)
Phone: 901-335-8966
Fax: 901-244-2021
Email: questions@thetankersleyclinic.com
Office Hours: 8:00 am - 4:30 pm Monday, Tuesday and Thursday
Copay, deductible and/or co-insurance are due at the time of the visit. We recommend you contact your insurance to confirm your copay, deductible and/or coinsurance for a specialty visit. If no testing is performed, your detailed evaluation and management will be less than $275. Dr. Tankersley will discuss any recommended testing after he performs a detailed history and physical. If you have questions about the cost of recommended testing, Dr. Tankersley and his staff can discuss this during your visit.
Please note, if you have an insurance plan with a high deductible which has not been met, that your visit to include all testing performed could range upwards to $900. If you have any questions about your payment responsibilities, ask as our goal is for you to understand all the services our practice provides. However, please understand it is ultimately your responsibility to know the details of your insurance coverage.
If you need to cancel or reschedule your appointment, please notify us as soon as possible. Please note there is a $150 charge for no-shows or appointments cancelled less than 24 hours.
We accept payment with credit card (Discover, Master Card and Visa), debit card, check or cash.
Your insurance carrier will provide both you and our office with an explanation of benefits (EOB) containing an itemized list of charges, allowed amounts and payment responsibilities between you and your carrier. It is your responsibility to contact your carrier with questions about your EOB.
Upon request and after your insurance carrier has made a final determination on the claim associated with the visit, our clinic is happy to provide a summary of your account balance.
Dr. Tankersley is a Clinical Professor on the teaching faculty within the Departments of Medicine and Pediatrics at the University of Tennessee College of Medicine. He volunteers his time in this academic capacity and frequently has medical students, residents and Allergy/Immunology fellows working with him in his clinic.
Dr. Tankersley has participated in medical mission trips to China, Russia, Honduras and Mexico as a part of civilian and military humanitarian missions. He is a recipient of the Air Force Achievement, Accommodation and Meritorious medals and the Army Achievement Medal. He is a graduate of the Air Force Squadron Officers School, Air Command and Staff College and an Excellent Graduate of Air War College.
Dr. Tankersley's research expertise is in the areas of immunotherapy (subcutaneous and sublingual) and imported fire ant hypersensitivity. His articles have been published in the internationally respected journal The Journal of Allergy and Clinical Immunology. He has lectured internationally and frequently speaks and presents his research at the national meetings of both the AAAAI and the ACAAI. He is a reviewer for The Journal of Allergy and Clinical Immunology, Annals of Allergy, Asthma & Immunology and Pediatrics. He has served as an Associate Editor and the CME Series Editor for Annals of Allergy, Asthma & Immunology which is the official publication of the ACAAI and as a Consulting Clinician for The Journal of Allergy and Clinical Immunology's Molecular Mechanisms in Allergy and Clinical Immunology review series.
Dr. Tankersley has held academic faculty appointments at SAUSHEC, University of Texas Health Sciences Center at San Antonio, Uniformed Services University Health System in Washington, D.C., and UTHSC.
On 30 Sep 2008, the Office of the Air Force Surgeon General awarded Dr. Tankersley the Special Experience Identifier denoting Clinical/Academic Grand Master for his outstanding qualifications and exceptional professional abilities in the field of Allergy and Immunology.
Dr. Tankersley completed his MBA in 2017 in the Haslam College of Business, UT Knoxville Physician Education MBA (PEMBA) program.
His interests include spending time with family, reading and maintaining a regular exercise program. He completed his first and last (one and done!) marathon Dec 2008 with a time of 3 hours 37 minutes.
Dr. Tankersley and his wife, Jessie, have 13 children and are active members in the community and their local church.
Dr. Tankersley and his family delight in giving back to the community and have established endowed scholarships at The University of Memphis and Union University in memory of Dr. Tankersley's sister, Terry, who passed away in 2009. The Terry Tankersley Memorial Scholarship is awarded annually to students majoring in special education at these two Universities.
Mike Tankersley, MD, MBA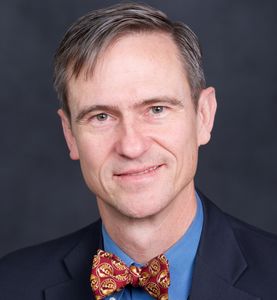 A second-generation Memphian, Dr. Tankersley received his education from kindergarten through medical school in Memphis.
Dr. Tankersley is double board-certified by The American Board of Allergy and Immunology (ABAI) and the American Board of Pediatrics (ABP). He is a Fellow of the American Academy of Allergy, Asthma and Immunology (AAAAI); the American College of Allergy, Asthma and Immunology (ACAAI) and the American Academy of Pediatrics (AAP).
A decorated Air Force Allergist/Immunologist, Dr. Tankersley retired from the military in the grade of Colonel in 2015 after 22 years of active duty service to our nation and returned to his hometown of Memphis to serve his community.
Dr. Tankersley is also currently on the teaching faculty at the University of Tennessee Health Science Center (UTHSC) and a Clinical Professor in the Departments of Medicine and Pediatrics. He serves on the teaching staff for the UTHSC Allergy/Immunology fellowship program where he also works with the residents and medical students.
As a Cecil C. Humphreys Presidential Scholar, he received his B.S. in Biology in 1989 from the University of Memphis and was a defensive back on the Tigers football team.
A recipient of the Air Force Health Professions Scholarship, he was initially commissioned into the US Air Force (USAF) Reserve, Medical Reserve Corps, August 16, 1989, and attended medical school at the University of Tennessee Health Sciences Center (UTHSC) College of Medicine. He received his Doctor of Medicine (M.D.) degree in 1993.
He completed his pediatric internship and residency with the USAF at Keesler Medical Center, Keesler AFB, in Biloxi, Mississippi. Upon completion of residency, Dr. Tankersley was honored by being selected to serve on faculty for one year as the Chief of Pediatric Residents at Keesler. He was then chosen for a fellowship in Adult and Pediatric Allergy/Immunology at Wilford Hall Medical Center at Lackland AFB in San Antonio, Texas, which he completed in June of 1999.
Prior to his retirement from the Air Force, Dr. Tankersley served from 2012-2015 as the Chief of Graduate Medical Education for the USAF at Randolph Air Force Base (AFB) in San Antonio, Texas. He directed and administered Air Force Medical Service (AFMS) undergraduate medical education and graduate medical education (GME) programs for more than 2,500 medical students and physicians and over 100 Air Force GME programs around the nation. He conferred with accrediting organizations, specialty boards, medical schools and all Armed Services Surgeons General on matters related to physician education. In addition, he oversaw the USAF's ACCME-accredited Continuing Medical Education Program annually approving over 100 CME activities and over 4000 category I CME credits. He managed the Air Force's Health Professions Education Requirements Board (HPERB) and Joint Services Graduate Medical Education Selection Board (JSGMESB) processes, identifying AFMS GME training requirements and selecting Air Force physician trainees for residency and fellowship positions. During this time he continued to serve on the teaching faculty for the Air Force's Allergy/Immunology fellowship program at Wilford Hall in San Antonio.
From 2009-2012, Dr. Tankersley served as the Program Director for the Allergy and Immunology Fellowship Program within the San Antonio Uniformed Services Health Education Consortium (SAUSHEC). During this period, he also served as the Division Chief for Allergy and Immunology within the Department of Medicine for the San Antonio Military Health System (SAMHS) at Brook Army Medical Center, Ft Sam Houston and the Wilford Hall Ambulatory Surgical Center (WHASC), Lackland AFB, in San Antonio, Texas. SAMHS with its 19 primary care clinics and over 100 specialty services, oversaw the healthcare delivery of 230,000 Department of Defense (DoD) beneficiaries in the San Antonio metropolitan region. Healthcare services were provided by the San Antonio Military Medical Center, a Level 1 trauma center and the DoD's largest inpatient hospital at Ft Sam Houston, and the WHASC at Lackland AFB, the DoD's largest outpatient ambulatory surgery center. Responsible for an $8.2 million annual budget, he supervised 50 staff and led a service that delivered more than 480,000 immunizations and 160,000 patient encounters annually at 5 separate sites during 7 day per week operations which included the anthrax and smallpox vaccine programs. Dr. Tankersley oversaw the training for the Air Force's only Allergy and Immunology training program with ACGME-accreditation for 9 fellows and directed the management of specialty training and allergy care for 17 bases across 4 states providing oversight to 17 physicians and 30 technicians. In addition, he controlled the Air Force's largest allergy immunotherapy mixing lab. Prior to becoming the Program Director, he was a faculty member of the Wilford Hall Allergy/Immunology fellowship program from 2005-09.
From 1999-2005, Dr. Tankersley served as Division Chief of Allergy/Immunology and Chief of Immunizations at Elmendorf Medical Center, Elmendorf AFB in Anchorage, Alaska. During this time, he also functioned as the Pacific Air Force (PACAF) Command Surgeon's Consultant in Allergy/Immunology for nine Air Force bases in the Pacific region covering Alaska, Hawaii, Japan, Korea and Guam. In this capacity he provided oversight for the delivery of all Allergy/Immunology care and over 150,000 immunizations annually at these facilities. He served in consultation for adverse vaccine reactions to include those from the anthrax and smallpox vaccination programs.